A baptism is a special moment in a family and the lives of the parents, children, relatives and the guests that came to observe the ceremony. Since it is a special occasion, Everyone who will participate in that event will need to dress up a bit. 
To find out how you have to dress up for the occasion make sure that you check the church in which the family is having the baptism. You will get an ides how formally they want guests to dress.
Every one frequently wants to know What to Wear To a Baptism and how to dress for this occasion. So in this article, we give some awesome outfit ideas for men, women and kids that fits best to the situation.
WHAT TO WEAR TO A BAPTISM OR CHRISTENING
What to wear to a Christening or baptism is one of the most frequently asked questions, so let's jump right into the topic and talk more about the attire for the Baptism or Christening…
If you have been invited to a christening or baptism, you are surely wondering what kind of outfit is appropriate for the occasion.
Firstly, Check whether there a dress code?
As a general rule, you should always dress in clothes that you are more comfortable in and that is your true style.
-Advertisment-
But, in a family occasion or attending a religious event such as a christening, you must keep a few things in mind. Follow this tips to avoid dressing inappropriately during the celebration. Below we discuss all the basic things before choosing your outfit for baptism.
What to Wear To a Baptism: The Basics
Wear bright colors if you feel so inclined. Unlike weddings, in baptisms, you don't have any rules about the colors that you can and cannot wear in baptism (its pretty unlikely that you will match the baby unless you show up in white from head to foot). Since baptism is a happy occasion, feel free to wear clothes having bright and cheerful colors with different interesting patterns.
Unlike weddings, christening is a formal religious event, which means that a certain degree of formality in dress is expected of everyone who will gonna attend the event. However, the good news is that there were not many strange superstitions belief or any colour oriented clothing rules were attached to them.
-Advertisment-
So you were much less likely to offend someone's feelings or religious beliefs by turning up in the wrong dress. These events were also slightly less "dressy" than wedding events, so unless you were a Grandparent, family members, or, the baby.
You were probably not going to have to have rush out for anything and buy a whole new outfit for the occasion. Which you would probably you'll never wear again.
Bring a sweater or wrap with you. This event occurs generally in the mornings so churches can have pretty chilly mornings, especially during the months of winter. Thus you can probably fulfil two things required when you wear a sweater or jacket–it will make your outfit seem more demure, and it will keep you warm.
Wear cute but sensible heels. High heels are generally inappropriate for religious events such as baptism. Instead, wearing lower heels shoes were more preferable so that you can walk and stand comfortably.
You should also keep that in mind that you should wear shoes appropriate for the weather. If it's snowing outside you might want to leave your open-toed slingbacks at home.
What to Wear To a christening?
Most christening generally takes place in a church or in some other religious buildings, And the most common advice that most often given about their dress codes is that you should wear more or less what you did wear for a church. But what about those of us who don't attend church on a regular basis?
OK, here's what you should do is that think about the dress which is less formal than a wedding, but more formal than a casual barbecue, say. The kind of thing you did wear for a smart lunch, say, should be perfectly fine.
-Advertisment-
You should wear to a baptism (Womenswear)
The most important thing about a womenswear, you cannot go wrong with a knee-length or midi dress or skirt with a blouse for this occasion.
Most preferably a sophisticated long jumpsuit or a chiffon or silk shirt with palazzo or Capri pants were best fit for this occasion. If you wear a sleeveless top you should bring a scarf or thin jacket to cover your shoulders inside the church.
Since a baptism is a celebration of new life, the most common colors happy bright full and light colors, pastel shades such as butter yellow, beige, powder blue, pink or mint green. Generally, we will not advise you to wear white, but you can wear white to a baptism if you want to if you are the godmother, here you will find specific tips.
Still confused? Your exact outfit will depend on many things (the weather and season being two that instantly spring to mind), but here are some suggestions…
-Advertisment-
What to wear to a christening: some suggestions…
A dress must not be too short otherwise it looks more revealing, which is not appropriate for the
Tailored trouser with a blouse or some other smartish top.
A skirt and jacket or blouse (moreover think "smarter looks" rather than "sexy" when it comes to length and shape skirt)
A trouser or skirt suit
A beautiful cardigan and a shrug or other wraps: churches can be colder,
Since it is a happy occasion, so think about the bright and light colours.
To add a touch of interest to the plainer outfits a statement necklace or some accessories would be a good choice.
You should wear to a baptism (Menswear)
As for menswear, there are lot more outfits options for a christening beyond the classic suit Style. For Men, the safest outfit choice for them is a well-cut shirt, a blazer in any colour, and dress pants. Chinos are also appropriate.
Our advice is to avoid black or dark grey and instead, you can choose your favourite medium or light shade. For a baby's baptism, we recommend light grey, blue or beige, and non-neutral shades like burgundy or green. If you wear a very formal or neutral suit, you can live it up with a colourful, more cheerful tie, or even a pair of cool socks.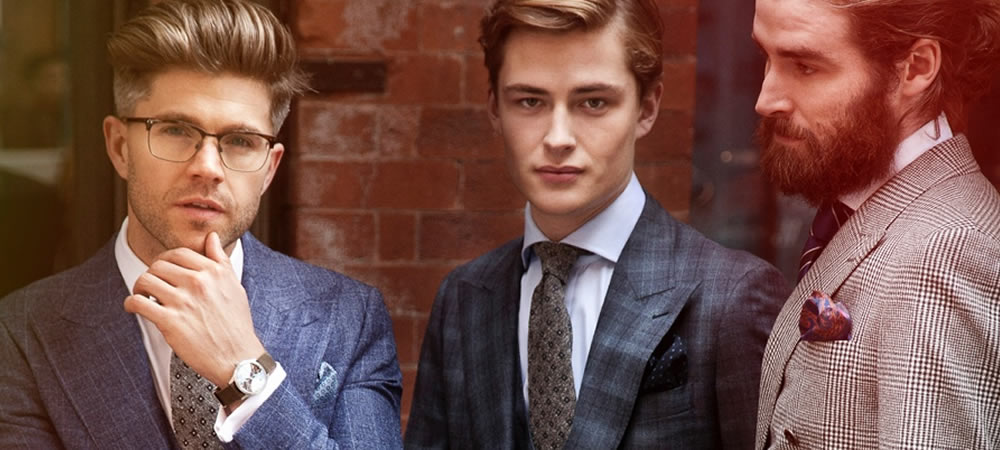 Here we will tell you more about what colour of shoes to wear with your selected suits. Although there are luxury high-top sneakers you could consider if you know the baby's parents' style and preferences, they may still be a risky choice. To play it safe, wear dress shoes.
If you still have doubts about the dress code for the baptism, get in touch with the parents or other guests and ask what they are going to wear. This will help you to get some ideas about their likings and that will be the safest choice.
-Advertisment-
Pick out a fun tie. Baptisms were a happy occasion and your tie should reflect that happy moment. This doesn't mean you should break out that tie covered in cartoon characters for the occasion. However, ties in light colors and fun patterns are definitely a very good choice. Most importantly make sure that your tie must match with the rest of your outfit's color scheme.
Wear some nice dress shoes. Shoes are an important part of every outfit particularly for an outfit that involves a suit. Ditch the sneakers and wear some dress shoes. Before the big day, buff your shoes up to give them a bit of shine.
Change clothes for the reception. If you were going to a party or reception after the baptism and really cannot stand in a suit for a very long time. You could bring some change of clothes that still look nice but are more comfortable than a suit. An appropriate change of clothes would consist of a nice polo and some ironed khakis.
You should wear to a baptism (kidswear)
Dress your kids up in church-appropriate clothing. While they might want to wear their favourite animal onesie day in and day out, you will have to pick out some nice clothes for your kids. For girls, dresses in bright colors or floral patterns were a great option. Boys can wear corduroys or khakis and a collared shirt. Other clothing ideas include:
-Advertisment-